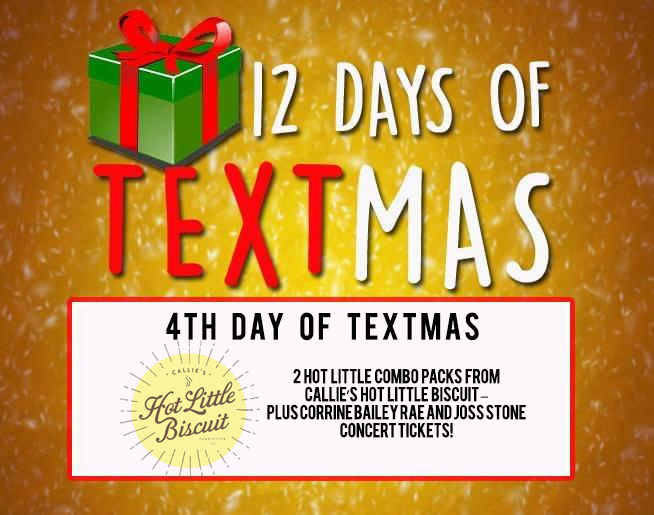 On the 4th Day of Textmas, 95sx gave to me:
2 Hot Little Combo Packs from Callie's Hot Little Biscuit – plus 2 hot artists in concert! Corrine Bailey Rae and Joss Stone at the PAC.
Text SLEIGH to 64636 for your chance to WIN! Enter as many times as you wish to increase your chances of winning. GOOD LUCK!