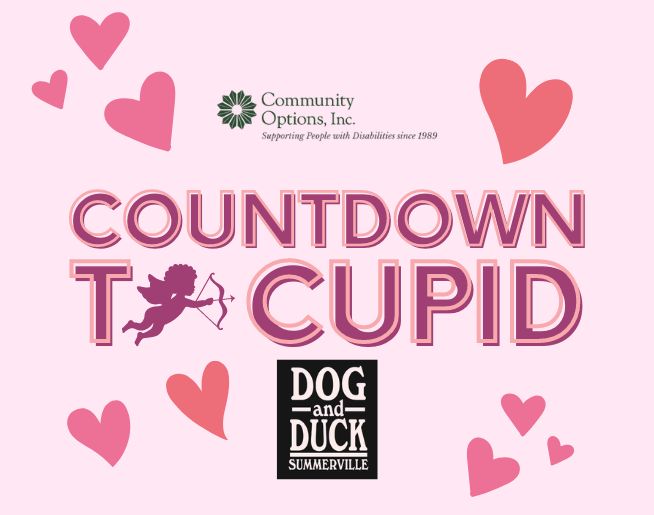 We're counting down to Cupid's Chase 5K (an annual race by Community Options raising money & awareness for the disabled members of our community… currently serving around 40 disabled people in Charleston area).
Join 95sx and Johnny O TUESDAY NIGHT (02/07/2023) from 7-9PM at Dogand Duck Summerville on Trolley Road. Get all the info on 2023 Cupid's Chase 5k Charleston!
Dog & Duck will have a special "Cupid's Cocktail" and a "Cupid's Shot" – 100% of proceeds from both will be donated to Community Options!