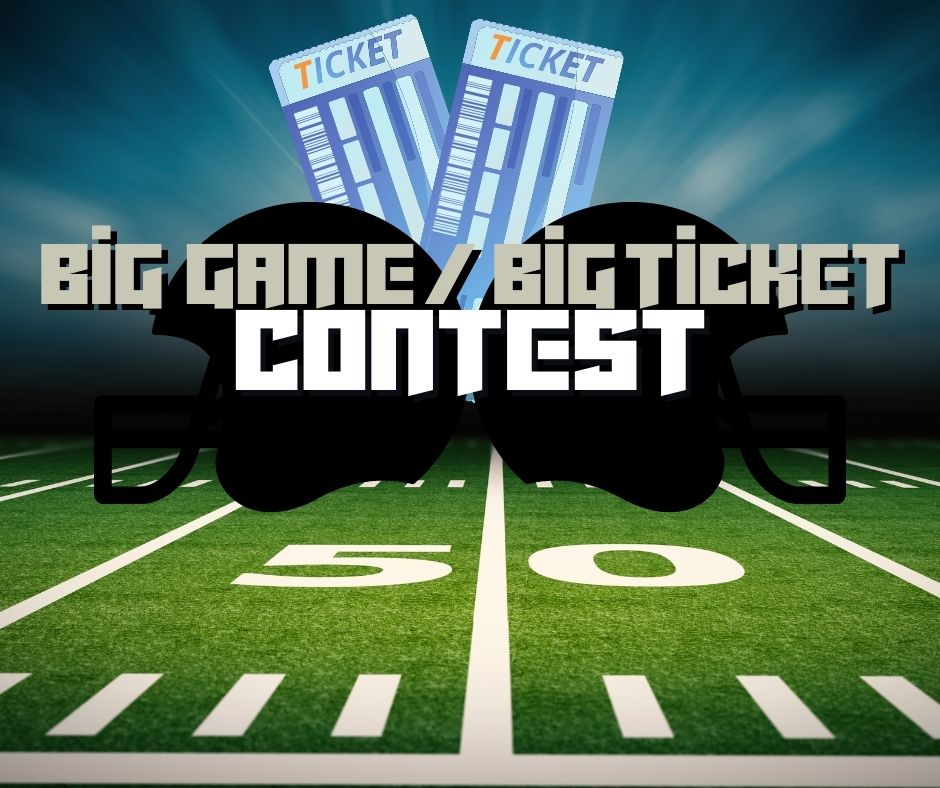 Congrats to everyone that won a square on our Big Game, Big Ticket Grid this week.
Here is the Final Grid.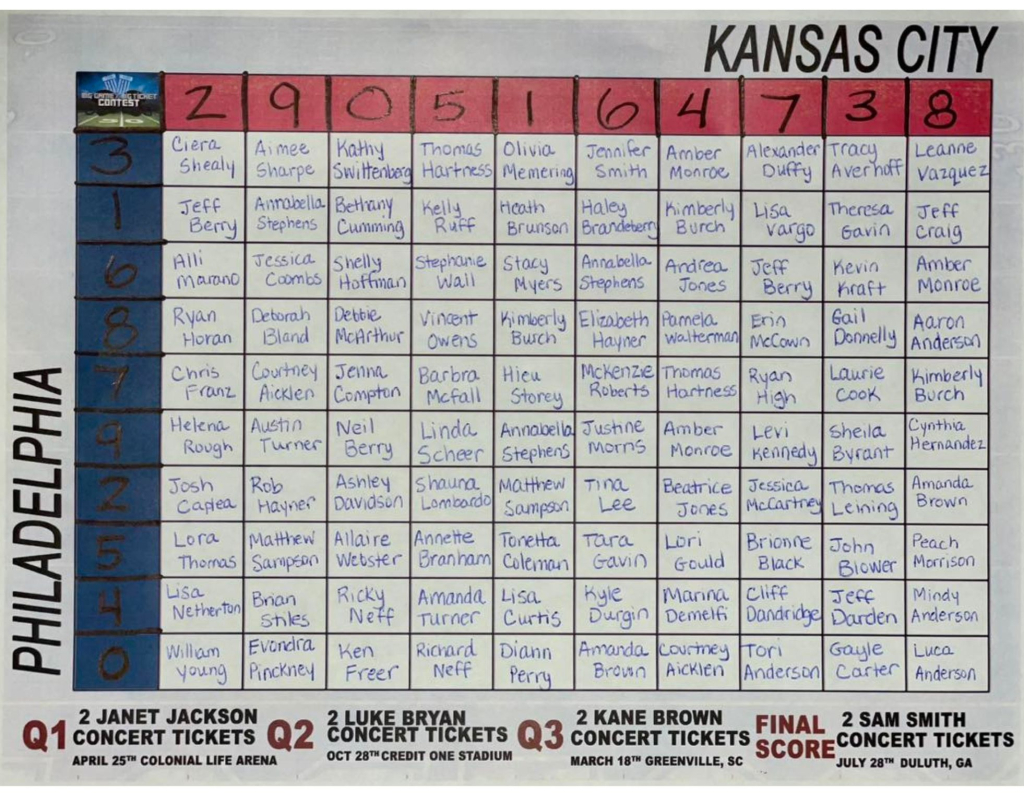 PRIZES:
End of 1st Quarter: 2 tickets to see JANET JACKSON in Columbia April 25th
End of 2nd Quarter: 2 Tickets to see Luke Bryan at Credit One Stadium October 28th
End of 3rd Quarter: 2 Tickets to see Kane Brown in Greenville March 18th
Final Score: 2 Tickets to see Sam Smith in Georgia July 28th
**Tickets Only. Gas and Hotel are NOT included with any prize.
Reminder:
A winner will be determined at the end of the 1st quarter, 2nd quarter, 3rd quarter, and Final Game score.
The winner is determined by looking at the last number in each teams' score, and then matching those numbers on the grid and seeing which square intersects those two numbers.
An example would be having a score of KANSAS 23 – PHILADELPHIA 14. The last number for the KANSAS SCORE is 3, and the last number for the PHILADELPHIA SCORE is 4. The square on the grid that has the KANSAS with a number of 3, and PHILADELPHIA score of 4, would be the winner.